2024 Chain Theater Winter One Act Festival Submissions Now Open
Previous participants include Lyle Kessler and Eric Bogosian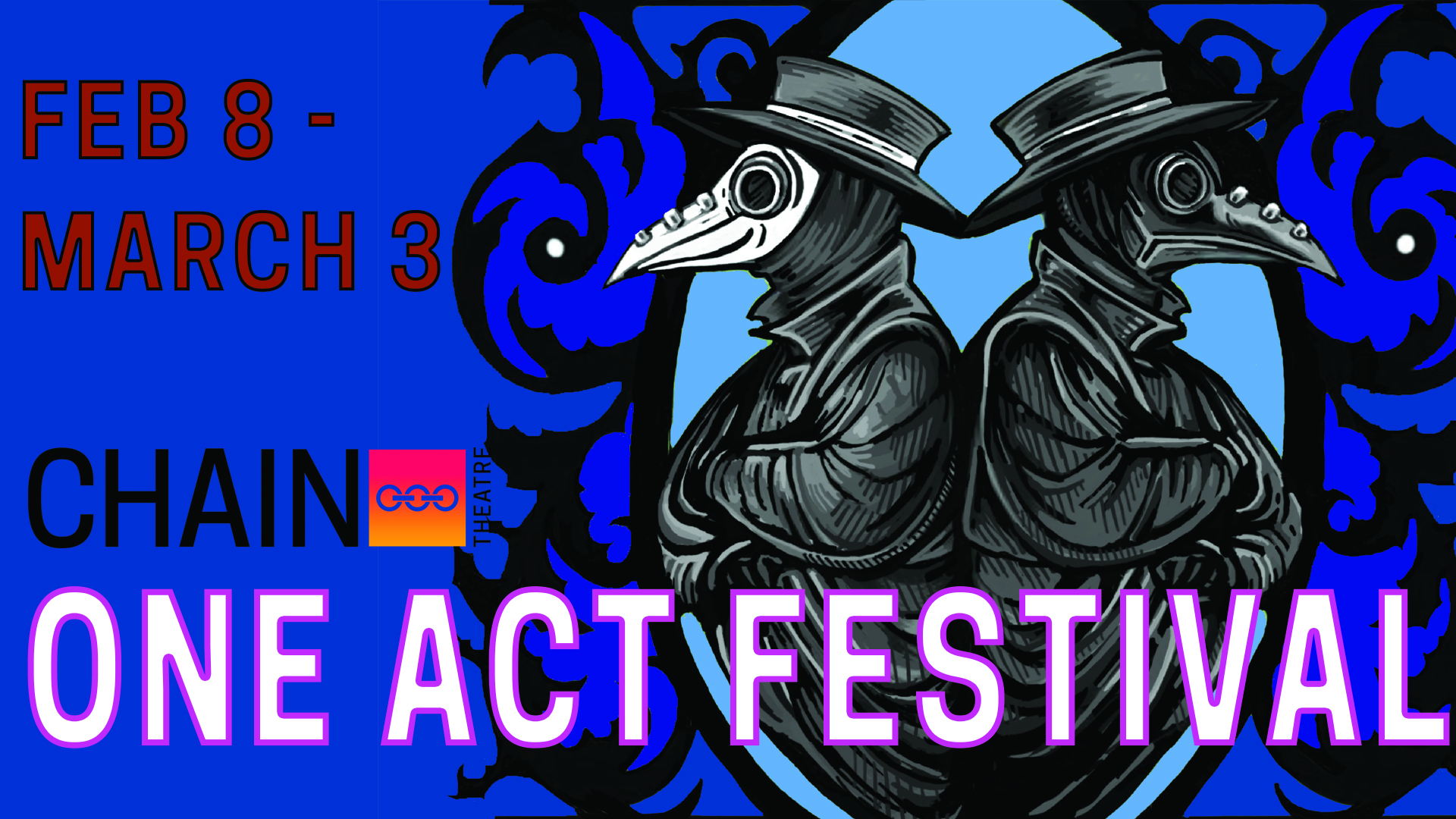 New York, NY - October 4, 2023: The Chain One Act Festival, Kirk Gostkowski, Artistic Director, Rick Hamilton, Managing Director, Christina Elise Perry, Director of Development, are calling all playwrights, actors, directors, and producers to submit their latest one-act for production this winter. All performances will take place in their newly renovated 99-seat Off-Broadway theater and 65-seat theatre in the heart of midtown. Original works 10 minutes to 60 minutes in length will be accepted. ​ Previous participants of the festival include Lyle Kessler (Deadly Sins and Other Tales: Six One Acts) and Eric Bogosian (1+1).
Click https://www.chaintheatre.org/winter-one-act-fest-landing-2024 for the rules and guidelines on how to submit. The deadline to submit is November 7th, 2023. 
Free to submit. Free to participate. Free rehearsal hours are granted to participants. 
This program is made possible by the New York State Council on the Arts, the Shubert Foundation, and the New York City Department of Cultural Affairs.
Submission link: https://www.chaintheatre.org/winter-one-act-instructions-2024
CHAIN THEATRE is always seeking to reflect and react to the world around us. Culturally. Politically. Socially. Audiences can find investment in the work at the Chain, because the work is about them, no matter what it might be. It's a place where artists and audiences can expand their perspectives.
The critically-acclaimed Chain Theatre (NYT critic's pick macbitches) is a premiere Off-Broadway producing organization located in midtown Manhattan. Chain Theatre produced the World Premiere of ​Garbageman​ by Emmy-nominated Keith Huff (A Steady Rain, Mad Men, House of Cards) and has also collaborated with Tony Award winner David Rabe (Streamers) Past award-winning productions include: ​Hurlyburly​ by David Rabe, ​One Flew Over the Cuckoo's Nest​ by Dale Wasserman, and ​Talk Radio​ by Eric Bogosian. Most recent hit productions include A Will to Live, This G*d Damn House, and What Passes for Comedy. Chain Theatre is located at 312 W. 36th Street, 3rd and 4th Floor, New York, NY 10018 For more about the Chain Theatre visit ​www.chaintheatre.org @chaintheatrenyc
Chain Theatre is a 501c3 not for profit organization. All donations are tax deductible. 
# ​ ​ ​ ​ # ​ ​ ​ ​ #